Vinegar Jones
Vinegar Jones, Windermere, Cumbria, LA23 3DB
Property Type: Businesses for Sale, Cafe/Restaurant/Pub
Size: 536 sq ft
Is this the best located freehold fish and chip shop in the Lake District or perhaps England? A substantial 4 storey building right in the heart of the thriving tourist village of Bowness on Windermere, highly profitable and completely refurbished in 2013.

Excellent Ground Floor Takeaway
First Floor Dining Room
Prominent Central Location
Freehold Business with all Fixtures and Fittings Included

Location: Situated right in the heart of Bowness on Windermere in Royal Square opposite St Martins Church and only a few hundred meters from Bowness Bay all in both the Lake District National Park and UNESCO World Heritage Site.

From Bowness Bay (where the passenger steamers are) continue into the village passing St Martins Church on the left and Vinegar Jones is a short walk up on the right.

Having the added advantage of street frontage to both Royal Square at the front and Ash Street to the rear.

Description: Vinegar Jones is a well run, highly profitable business in a prominent building in the centre of the village. A family run business for many years, the property and business for are sale due to hopeful retirement.

Originally built in the late 1800s the property sadly was extensively damaged by a fire in 2012 and completely internally rebuilt during 2013, which gave the opportunity to reorganise the internal layout and change the position of the staircase to work better in these modern times. The property was completely gutted after the fire so literally everything inside has been renewed so whilst the 4 outside walls remain the same, everything including the floors and roof were replaced in 2013.

The result is a building fit for the 21st century while retaining the original external character.

With the sales shop area on the ground floor, in house dining room on the first floor together with customer WC's and owners office, store and staff room on the second floor. There is also a good cellar storage under the whole building although there is limited headroom and anyone over 5'7" needs to stoop a little.

All fixtures, fittings and equipment are checked and serviced regularly and kept up to date and are all included in the sale for continued trading of this very profitable business.

Obviously with a hard wired fire alarm system from 2013 there is also CCTV and burglar alarm both replaced in 2020, internal Sonos speaker system controlled via iPad.

The owners preference is to sell the freehold and business together but may consider selling just the business and fixtures and fittings for £850,00 with an annual rent for the building of £58,000 per annum.
Leasehold Price: £450,000
---
For more information please contact the agent: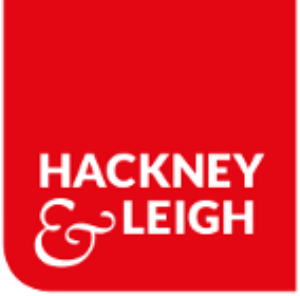 Hackney & Leigh (Windermere)
Hackney & Leigh (Windermere)
52a Main Road
Windermere
Cumbria
LA23 1DX
Tel: 015394 44461
Email:
Website: http://www.hackney-leigh.co.uk/